THE POWER OF Beyoncé 🍋
SIDE-EFFECTS OF BEYONCE'S 'LEMONADE'
First off...
I'm very disappointed in myself that I had to succumb to a Tidal account...(especially since it's now available elsewhere ). tidal isn't my first preference in streaming services, but I have to say it was worth not waiting so I gave in and gave myself a day off with Beyoncé 's Lemonade album. The power of Beyoncé and her marketing team is impeccable.
I started with the visual album and although I don't study film, I'm captivated by cinematography so a standing ovation to all shooters and cinematographers that were involved. I immediately follow the visuals' pattern, broken into chapters such as "intuition", "denial", "anger", and ending in "resurrection." With a different tone and setting for each chapter, Beyoncé connected each with voiceovers of Warsan Shire poetry readings. She touched on topics such as infidelity, women empowerment (especially black womanhood with a Malcolm X speech), and #BlackLivesMatter (showing the mothers of Trayvon Martin, Mike Brown and more). As the Jay Z cheating rumors and Illuminati conspiracies started automatically forming in my head, I gradually see Queen B. unleash the beast within. I also noticed an abundance of high-powered guests throughout the visual album, excited to see features from Serena Williams and her twerk skills, Amandla Steinburg looking badass, and Winnie Harlow showing off so much confidence! My instant favorites after watching were: "Hold Up," "Sorry," and "6 INCH" (the way the 808s and bass starts off 🔥)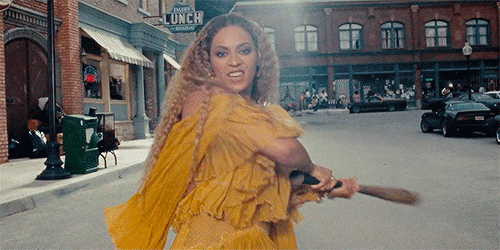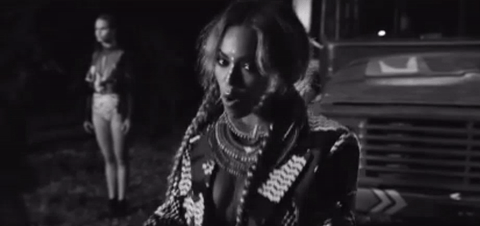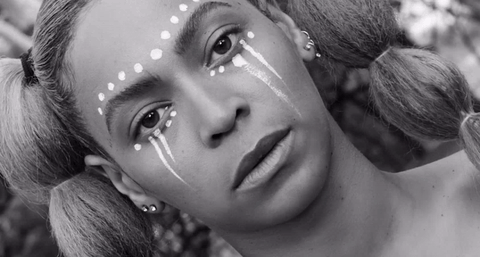 After my eyes were watered with lemons, I had Lemonade all up in my ears. With an variety of special features from Jack White (on her Led Zeppelin-influenced song "Don't Hurt Yourself"), James Blake, The Weeknd, and Kendrick Lamar, Beyoncé brings her signature flair reminiscent as she did on her 'Dangerously In Love' and 'I AM...Sasha Fierce' albums. A specific track that stuck out to me was the Country/Blues cut, "Daddy's Lessons." With an opening of New Orleans-style horns, it made me feel like the down South little girl when I lived in Georgia for a couple years. Bey took that song back to the original rhythm and blues. You later get into the waterworks of Beyoncé's R&B ballads "Love Drought" and "Sandcastles." Before you know it, she's back to being Mrs. Carter. As if we're on a roller coaster of her love life (allegedly), Bey takes us through so many dynamic emotions and leaving a sense of invigorated knowledge afterwards.
At this point, you never know what to expect from Beyoncé as she can sway us back and forth, trying to decode her subliminal messages within her music and videos. The main assumption lingering seems to be that Beyoncé cannot be cheated on nor lied to. This world is full of hungry men and women and as long as their genitals are fully functioning, that puts them at risk of cheating no matter how rich, famous, and/or beautiful.
In all, the Queen and her sixth album failed to disappoint fans by any means. Haters and supporters alike are already on the wave of trolling with memes and such on Twitter. Although the album got its exclusive 48-hour release via Tidal, it is now available on iTunes. Stream the full project here and get a glimpse of the visuals with the gifs above.